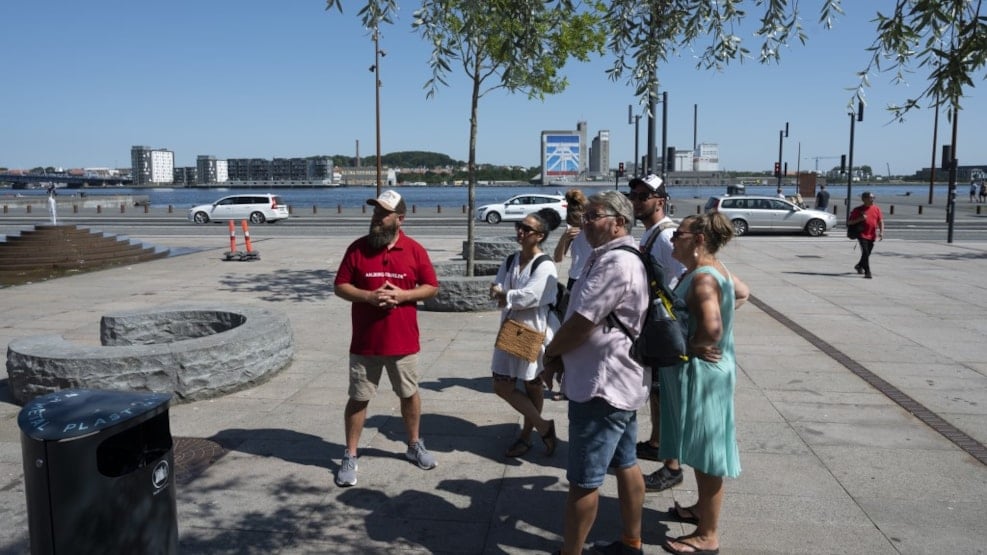 Aalborg Tours
Aalborg Tours offers daily guided tours in Aalborg for groups in all sizes. For instance, tours are organized for private groups, company excursions, schools, bachelor parties, tourists, and many more.
Aalborg Tours offers tours from May to October and focuses on a local and personal experience for each participant – regardless of whether you are part of a group or book a private tour.
If you want to experience the city, Aalborg Tours' guided bike rides, city walks, and popular food trips are highly recommended.
You will experience the main attractions of the city and learn about its history, as the guide takes you to the various sights. The guides will share their knowledge about, e.g. the transformation of Aalborg from an industrial city to a city of culture and knowledge, about Aalborg's role during the Viking era, and the German occupation compared to today.
Aalborg Tours covers all your needs
You can also choose one of Aalborg Tours' more regular tours with a twist. Perhaps in a different language than the usual? Maybe a historic wine or beer tour? Or what about an evening tour with opportunity of exploring Aalborg after dark?
Aalborg Tours' guides are reliable, service-minded, and personal in their presentation of Aalborg and the city's history and attractions.
If you visit Aalborg with your family, friends or colleagues and want a tour organized especially for you needs, then do not hesitate to contact Aalborg Tours to ensure that you have an unforgettable tour!
Read more about Aalborg Tours' tour selection and prices here…